Kinetics

Kinetics + eMobility Fleet Consulting
Founded in 2009, QuietRush was the first East Coast Australian Dealer for Stealth Electric Bikes. Since then, we've:
been business awards finalists in 2011 ACT Business Awards "Clean+Green" category;
exhibited at TEDx Canberra, Royal Easter Show and Canberra International EV Festival;
raced + placed in several Hunter Electric Vehicle Festivals, assisting with operational support, on-track footage + promotion;
exhibited at LandForces 2014, getting to SME Innovation Finalist stage, meeting international Defence + Law Enforcement agency contacts to better understand their interests + eMobility strategy;
leveraged that understanding of eMobility options whilst working as Entrepreneur In Residence in the NSW Government Accessible Cities startup accelerator on behalf of Slingshot Accelerator, working with global leaders in the Mobility-as-a-Service sector;
worked with EBMX Australia to introduce the next generation of high performance off-road electric products to the market.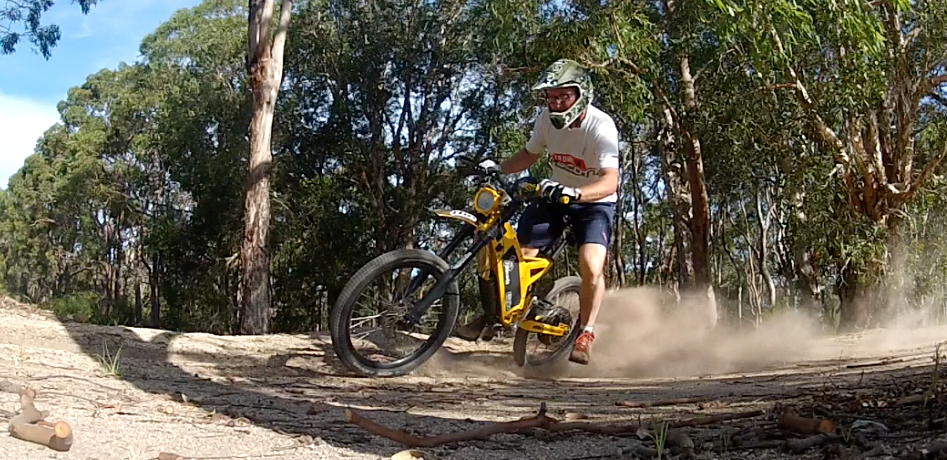 These experiences have provided a truly unique perspective on the role of intermediate eMobility products and the regulatory barriers they need to work through within Australian and overseas markets. Our ergonomics and human factors background has provided a useful secondary context to the Kinetic engineering aspects of mobility - delivering loaded riders, equipment and portable power sources through rugged experiments that simulate real-world demands in force mobility, local commuting patterns, disaster response and experimental race formats. With additional experience in regionally based manufacturing, we know what it takes to start, run and scale a manufacturing capability and the need for a robust value chain of suppliers.
​
We're actively tracking utilisation and uptake of eBikes / eMotos across the spectrum of agency capability needs and options for recreational experiences to see how they can value-add, creating a real point of difference with their silent operation, light weight, rugged capability and ability to be charged from in-field resources, renewable energy sources. This combination of experience, professional knowledge and product development has created a unique advisory capability that we offer to clients wanting to explore eMobility strategies within their fleet and capability demand profiles.
Agency explorations of eBike role in fleet integrations
The following samples show how varied Defence agencies are exploring the viability of eBike fleet integration.
ADF - Stealth eBikes integration in 2nd/14th Light Horse Regiment
Original article 6Oct2021: https://news.defence.gov.au/capability/electric-pushies-finding-role-battlefield
ADF-SurRon Capability exploration
Bultaco Brinco - AirBase demo