Tranquility session with Sydney Weekender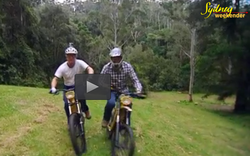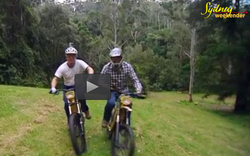 We caught up recently with the popular leisure show Sydney Weekender to help demonstrate the potential of electric bike riding as an eco-friendly transport option for smaller scale facilities where noise + trail impacts need to be minimised, as part of a broader palette of activities in a peaceful local setting. Friends at the Forest of Tranquility were featured as part of the film shoot, with the episode airing 4th October 2014.
Over the coming months we'll be offering dedicated rider coaching sessions as part of a range of family friendly activities available for visitors to the Forest of Tranquility. Their schedule is busy for 4Q14 with Firefly Magic season camping and people keen to experience an overnight stay in a tipi, but keep an eye on their eBike program, where you can have the chance to come and try, or experience what its like to run with off grid power options.